Not only in health and skincare, a few leaf petals of aloe vera can save the beauty of your hair if used regularly.
Most of the hair products found in the market claim to cure hair loss magically and when you see the main ingredient, it would be mentioned as 'aloe vera'. It acts as a 3 in 1 plant to benefit us in health, skincare and haircare routine too. It is better to use hair products that contain aloe vera but it might not be affordable for everyone, because most of them are highly expensive. On the other hand, the local cheaper ones with aloe vera content would not improve your hair in any ways due to the chemicals and preservatives present in it. When it is good to use cosmetics that contain aloe vera, it is much more better to extract and use the natural aloe vera gel from your terrace plant! So why should we search for products that contain aloe vera? Let us go to our terrace and collect some aloe leaves to treat hair naturally. Let us see how how apply aloe vera on hair to cure hair ailments. After all the aloe vera uses for hair are many!
Overnight Hair Treatments: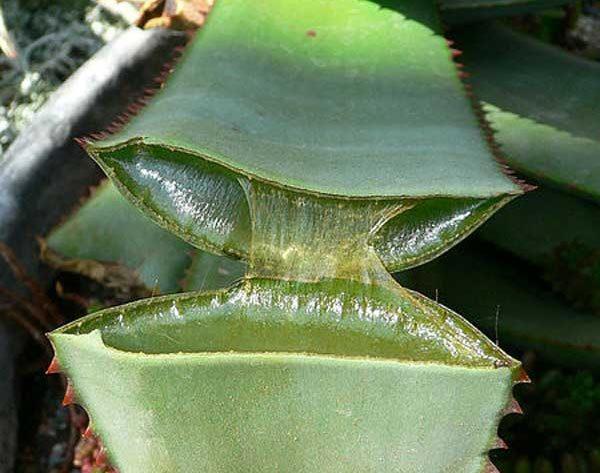 Is you hair extremely dry and damaged? Are you suffering everyday with your unmanageable hair? Here's an aloe treatment mask for you. It is not that tough to prepare this mask, you will just need a couple of minutes. Extract half a cup of aloe vera gel from the plant and add two teaspoons of castor oil, two teaspoons of powdered fenugreek and one teaspoon of basil powder to it. Blend this mixture well to form a thick mask and apply covering your scalp and hair. Wear a shower cap and go to sleep. Let this nourishing and repairing hair mask work on your scalp and hair overnight. Wash off in the morning thoroughly with plenty of clean water and a mild shampoo. This mask is highly effective in conditioning hair, clearing out dandruff and promoting hair growth. Use it at least once in a week to see the magical results within few months. All you get is the beautiful, thick and long healthy hair! It's all the magic of aloe vera!
Aloe Vera For Hair
1. Hair Conditioner :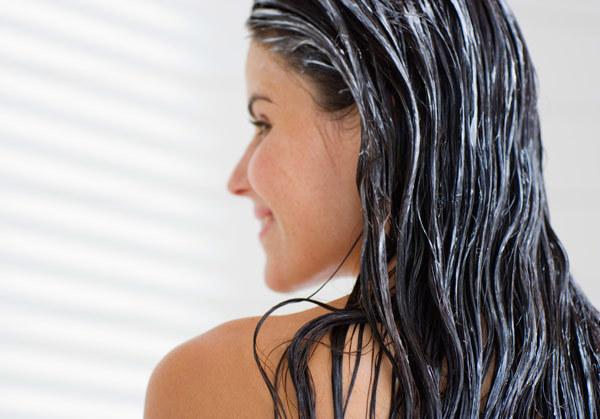 Bored of your regular conditioner? Want to use something special and natural on your hair? Go for a homemade aloe vera conditioner. Making your own aloe vera conditioner is an utter easy job but the results are incredible. So, stop treating your hair with paraben and fragrance filled chemical hair conditioners.This an ever popular of aloe vera uses for hair.
Collect half a cup of aloe vera gel and add 2 teaspoons of thick hibiscus flower paste to it. Blend this mixture well and your conditioner is ready for use! This homemade conditioner can beat all your store bought conditioners by providing your hair a lustrous shine. If your hair is extremely dry, then don't forget to add a teaspoon of olive oil to this aloe conditioner. Regular use promotes hair growth and thickness.
2. Dandruff Cure Serum :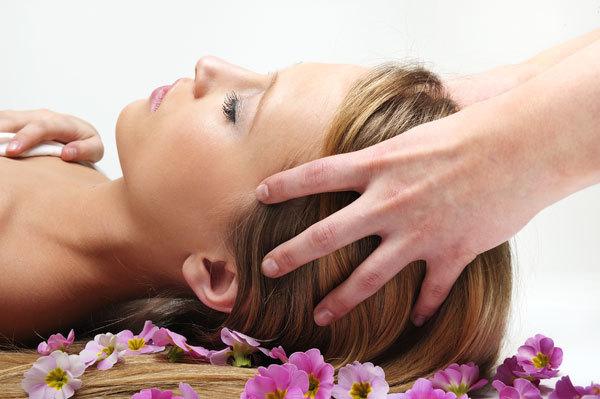 To make those dandruff flakes vanish from your scalp, mix few drops of tea tree oil with the aloe vera gel. You can add two teaspoons of rose water to this mixture for a serum consistency. With your hair brush or cleansed finger tips, cover your scalp with this serum and allow it to penetrate for 1 hour before hair wash. This works at curing dandruff and preventing it from coming back. Once or twice a week is recommended. Definitely among the best benefits of aloe vera gel for hair.
Whatever your hair problem may be, hair loss, dry hair or dandruff, start growing an aloe vera plant in your terrace to eliminate them all together! Aloe vera for hair growth is an effervescent treatment that never fails!
So did we answer all your questions on how to use aloe vera on hair? Do leave us a comment!