Appetite problems in children are very common. Due to academic pressure and the need to excel in extracurricular activities, kids often do not get to eat on time or eat enough. Moreover, all the stress and anxiety does not allow the child to take an interest in eating. All these factors, over time can contribute to a suppressed appetite. Yoga can help children deal with stress and also improve their appetite. These yoga asanas recommended by Yoga expert Gaurav Verma, International Faculty, Art of Living Yoga, Bangalore, can help increase appetite in children. Just make sure that they perform these asanas under supervision.
 1. Badhakonasana or butterfly pose : It is an excellent asana to increase appetite, aid digestion and beat constipation.
Sit on the floor. Keep your spine erect and bend your legs at the knees, such that the soles of your feet are facing each other.
Now with your hands, pull your legs in so that your heels touch each other and they are as close to your pelvis as possible.
While holding your legs at the ankles, move your thighs up and down, just like the wings of a butterfly.
Do this as many times as you can.
Remember that the closer your legs are to your pelvis, the greater the benefit of this pose. Do not push yourself, do as much as you can and your flexibility will improve with time.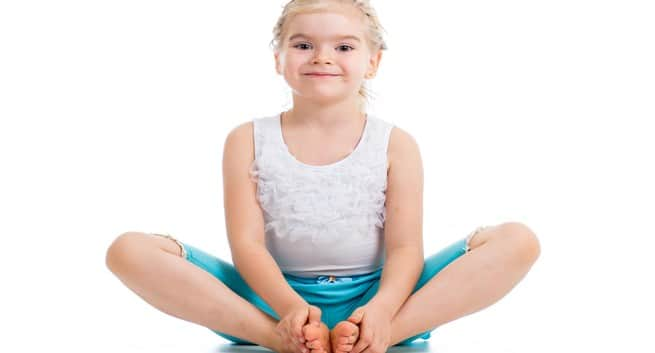 2. Shashank asana or the hare pose: It is an excellent asana to relieve stress and anxiety. The posture also helps massage the abdominal organs and helping in the smooth running of the digestive system.
Sit in vajrasana. Place your hands on your thighs.
Raise both your hands above the head with forward facing palms. The arms should be aligned with the shoulders.
Slowly bend down and bring the hands forward, till the arms, palms and forehead touch the ground. Breathe in while raising your hands up and breathe out while you are bending forward.
Then rest your forehead and hands on the ground. You should rest in this posture for only as long as you are comfortable.
Exhale slowly and curl back to the starting position.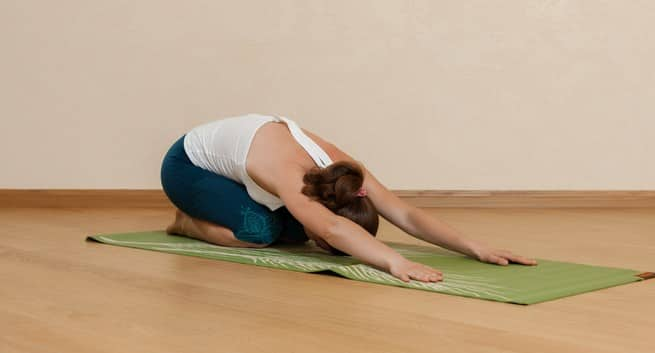 3. Chinmay Mudra: This mudra improves the flow of energy in the body, stimulates digestion and thus helps improve appetite.
Sit comfortably in sukhasana with your eyes closed.
Place your hands on your thighs with palms facing upward.
Get the thumb and forefinger of both your hands to form a ring and the three remaining fingers should curl into the palms of the hands.
Take slow ujjayi breaths while you are in this position. Continue for two to three minutes. Observe the flow of breath while you are in the pose.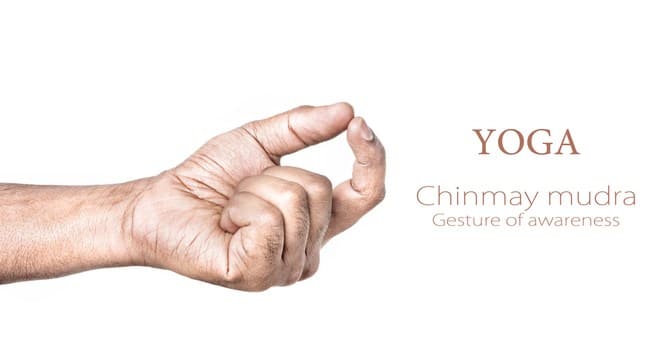 Surya namaskar or sun salutation can also have many benefits for kids.